May 3rd is National Teacher Appreciation Day and if you are on social media, you can participate with #ThankATeacher, and/or #TeacherAppreciationWeek.
This Google doodle is just too darn cute:
My kids' school are celebrating all week and their teachers deserve it! Aside from wearing many hats on a daily basis, my teachers helped foster my love for reading. Whether it was required reading or a gentle nudge to try something new, my teachers always promoted literacy.
I lived in a small town growing up and we walked to the library once a week for storytime and to check out books. There was one book in particular that I read over and over:
Oh, Frances that precocious little Badger! I was Frances as a child, only eating about five things for many, many years. My parents still remind me how I put them through hell and worried that I wasn't eating enough and how my Mom had to carry food around in her purse for years. I read Bread and Jam For Frances many times at the library and Frances taught me to stick to my guns but then to venture out and try something new.
My teacher found out that I loved this book and made sure to add others by Hoban to her classroom collection so I could read them all.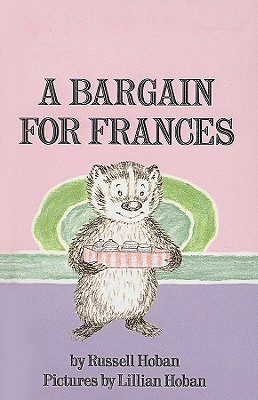 Thanks to Mrs. M. for taking an interest in my reading in first grade and to all the other teachers out there who promote literacy, finding yourself in books and instilling the love of reading.
What books do you remember as a child that were suggested by a teacher?