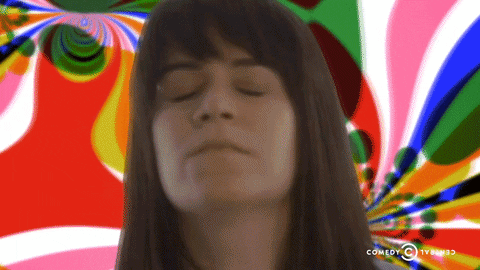 I've just submitted my last assignment and have a two week break from classes!
And what's with four posts in one week? I'm reading a new book, finished a book and wanted to talk about it, had some thoughts on my DNF pile and some other ramblings today. Hopefully this surge of blogging will stick.
This week I met with my library book group and we discussed The Miniaturist. Have you read it? Catherine recommended it to me a few years ago and I listened to the audio version and loved it. This time I skimmed the print copy and my group had much to discuss. I'm excited to report that it will be a TV series with Jessie Burton as a consultant. Not sure when, since the news came out a year ago, but I'm really hoping this year.
Speaking of television, I'm watching more and more through Netflix instead of channel surfing endlessly, hoping to find something decent. I started rewatching the first few seasons from Grey's Anatomy and Glee (at their best, imo). Not sure why but it's all good. I've also started Parks & Rec and The Gilmore Girls. My thirteen-year-old wants to watch it and asked me how it was? Oops, missed that boat. I did an online search looking for what to watch on Netflix and came up with two very long lists, here and here. I've narrowed it down to two that seem less known (to me): Black Mirror and Rectify. Black Mirror might scare the pants off of me but it was compared to The Twilight Zone, which I really liked. I'll report back.
I'm trying to cook more for myself and the family. The library is a very dangerous place when it comes to the cookbook aisle. Everything looks amazing, easy and delicious, until you get the book home. I'm a visual person and if the cookbook doesn't have photos, I'm not interested.  The premise of One Pot interested me so I've tried a few. Linguine with Tomato and Basil was not a huge success with 3/4 of the family. I liked the "less-sauciness" and rustic-like taste of it. Mexican-Style Lasagna? Delicious and loved by all. I did add some chicken.
Lastly, I got some beautiful snail mail the other day and it inspired me to copy the sentiment. At dinner recently, my friend told me she has been sending notes and letters to friends just for the heck of it and I was her latest recipient. It truly made my day after coming home from work and rushing around. My college roommate and I still send hand written letters and cards to each other and I've kept them all. I've always wanted to do something like that more frequently, so I went to Tar-jay and and picked up some beautiful note cards and stationary. I can't post the pictures because you might just get one. 🙂
Have a great weekend and share some of your bookish and not so bookish thoughts!