There are many great books to get excited about this month and I've only put six on my holds list at the library.  For some reason they are all coming in at once and I can't keep up. I'm not requesting ARCs right now so being the first person on the holds list for a new release has been in my favor. Two short story collections, one novel with intertwining tales, one collection of Novellas, a Nonfiction and a Historical Fiction book made my top six.
Like last month I will mention many others at the end that have caught my eye as well, but I'm going to pace myself. See what my fellow reader friends have to say first. Blurbs and links from Goodreads.
Prodigals: Stories by Greg Jackson (Mar 1/240 p./Farrar, Straus and Giroux) "Strivers, misfits, and children of privilege, the restless, sympathetic characters in Jackson's astonishing debut hew to passion and perversity through life's tempests."
Evicted: Poverty and Profit in the American City by Matthew Desmond (Mar 1/432 p./Crown) "Based on years of embedded fieldwork and painstakingly gathered data, this masterful book transforms our understanding of extreme poverty and economic exploitation while providing fresh ideas for solving a devastating, uniquely American problem."
The Ancient Minstrel: Novellas by Jim Harrison (Mar 1/256 p./Grove Press) "Fresh, incisive, and endlessly entertaining, with moments of both profound wisdom and sublime humor."
Behave by Andromeda Romano-Lax (Mar 1/400 p./Soho Press) "A provocative fictional biography of Rosalie Rayner Watson, a woman whose work influenced generations of Americans, and whose legacy has been lost in the shadow of her husband's. In turns moving and horrifying, Behave is a richly nuanced and disturbing novel about science, progress, love, marriage, motherhood, and what all those things cost a passionate, promising young woman."
What Is Not Yours Is Not Yours by Helen Oyeyemi (Mar 8/336 p./Riverhead Books) "An enchanting collection of intertwined stories cleverly built around the idea of keys, literal and metaphorical."
All Stories Are Love Stories by Elizabeth Porter (Mar 22/368 p./Harper) "In this thoughtful, mesmerizing tale, a group of survivors are thrown together in the aftermath of two major earthquakes that strike San Francisco within an hour of each other—an achingly beautiful and lyrical novel about the power of nature, the resilience of the human spirit, and the enduring strength of love."
Historical Fiction:
3/8 High Dive by Jonathan Lee      
3/8 DEBUT  The Two-Family House by Lynda Cohen Loigman
3/22 DEBUT  Rush Oh! by Shirley Barrett
3/22 The Summer Before The War by Helen Simonson
3/29 The Little Red Chairs by Edna O'Brien
Mystery/Thriller/Suspense: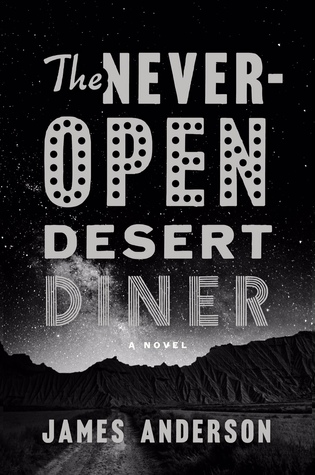 3/8 The Travelers by Chris Pavone
3/22 Jane Steele by Lyndsay Faye
3/22 DEBUT  Just Fall by Nina Sadowsky
3/22 DEBUT  The Never-Open Desert Diner by James Anderson
Contemporary/Literary Fiction:
3/8 DEBUT  We Love You Charlie Freeman by Kaitlyn Greenidge 
3/15 DEBUT  Shelter by Jung Yun
3/15 Burning Down The House by Jane Mendelsohn
3/21 DEBUT  Hold Still by Lynn Steger Strong
3/22 DEBUT  The Nest by Cynthia D'Aprix Sweeney
3/29 The Year of the Runaways by Sunjeev Sahota
What are you putting on your TBR list this month?