This list was a tough one to make. And not typical in my usual positive approach to literature. So why bother then, you ask? Well, after my disappointing experience with Life After Life, I had to rally and avoid getting myself in a self-induced book slump. No, it was not that bad but I felt underwhelmed, disappointed, illiterate and annoyed. And the good news is that very few books have done that to me. We were basically mismatched and not meant to be. I chalk up these few to the "it's not you, it's me" scenario. I take all the blame. You don't need to yell at me, I've done that enough already! And The Broke and the Bookish gave everyone a "freebie" top ten list today so…
Life After Life– I know! I am very upset it didn't click for me and yes I'm in the minority here. I tried to read it last year and DNF. Then I had to pick it back up for book group and tried audio and print. Loved the premise and writing was gorgeous but I got tired of the groundhog day feel to it. Darkness fell swiftly.
Eat, Pray, Love– I loved the Italy eating part and traveling to India and Bali (two places I'm dying to go to) but…it all felt like "first world problems". And then darkness fell.
The Secret History of Wonder Woman – Fabulous original photos and some cool information about the creator and origin of WW. I was so excited for this book as a huge fan of WW but I ended up skimming most of it. Darkness fell.
We Are Not Ourselves – At the beginning I was hooked and thought it was going to be a fave and then darkness fell.
Lucky Us – The cover is cool but then darkness fell.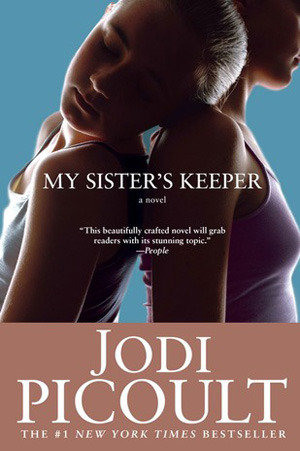 Bellman & Black – I really wanted to love this book as much as I loved The Thirteenth Tale and yet darkness fell.
The Rise & Fall of Great Powers – At a loss. One breath, Darkness.
My Sister's Keeper – It's not that I didn't like this one and it was great controversy for book group discussion. Maybe I felt manipulated a bit and it's funny because I've never picked up another Picoult book since. Darkness fell.
The Ten-Year Nap – This is a painful one to admit because Meg Wolitzer is one of my all-time favorite authors. But I included it because it was the first book I read of hers, liked it ok and then LOVED her others. It's to prove a point to not give up on an author because one of their books didn't work for you. (I guess I should take my own advice with the Picoult comment above). And then darkness fell.
Gilead – Oh boy. This book is one I just can't figure out. I tried reading it twice and it's won every award under the sun. So it's really a DNF twice. Help me out here, what am I missing? Darkness…
Are there books you were very sad about not liking as much as you thought you would or should?
(In case you think I've lost my mind, the phrase, "and darkness fell", and variations of it ended each section in Life After Life when Ursula died. And died many times she did. Since I listened to some of it on audio, that repeated at least 18-20 times.)