Even after a nice birthday weekend with ample reading time, I'm still in a slight book slump. I did finish A Little Life last week and it wrecked me. I can't stop thinking about it and started writing my review post just to get some early thoughts down. I might even have to go back and reread some parts because, well, I just don't know why. All I know is that things are triggering emotional outbursts for no particular reason. I hear a song, look at my kids, fold laundry and think of Jude. Birthday cake only distracted for so long. 😉
So I tried to read Shades of Milk and Honey, which was recommended by a coworker who knows I love Jane Austen. It's Jane Austen with a fantasy element and after about 50 pages or so, I decided to call it quits. Maybe I was still in a funk after A Little Life, maybe I was preoccupied with birthday plans. I'm not sure but if you are a Jane Austen fan and love fantasy, you might really like this series by Mary Robinette Kowal. I did finish El Deafo in one sitting and my kids were right! It was fantastic! A great way for kids to get into the nonfiction/memoir genre with graphics helping to tell her story.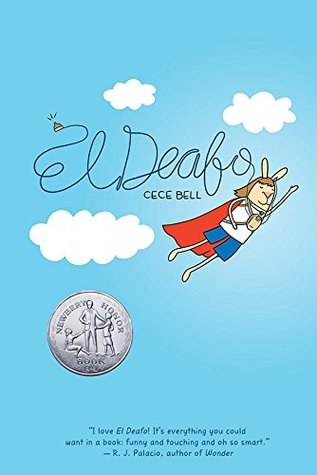 El Deafo kept my attention so maybe a lighter, easier read with a change of genre and something to visually distract me. Or an entertaining, informative storyline rather than an emotional, thinking one. But maybe I need an all encompassing dark novel to get out of my head. Anywho, here's what's up for grabs.
Short stories I received for my birthday that I have wanted to read for some time…or…one of these lovelies from the library.
And how do you get out of the dreaded reading slump?!?