After a rough patch of reading books that were more hype than hoping for, The Vacationers brought me out of my slump followed by a novella by Doris Lessing titled, Adore. (The movie version did not do the book any favors, but you can be the judge). Those posts along with my Top Ten Summer TBR list rounded out the blog's week of posts. I also participated in Book Journey's Monday meme and enjoyed planning out my week. Sheila's blog also inspired me to try my first audio book and I must say, I'm loving it!
So this week, I am finishing up reading:
My daughter and I are enjoying:
And I finally took the plunge and am listening to the audio version of: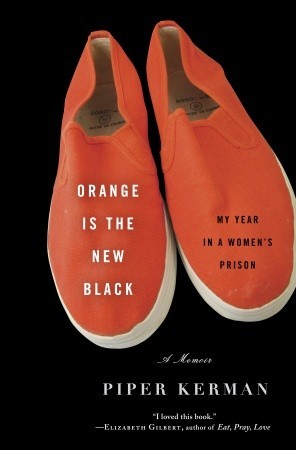 on my iPhone using the Overdrive Media app linked to my local library. It's quite amazing, I must tell you. When I can't physically sit down and read a book, I pick up where I left off easily and tune in. I can also plug my phone into the car and listen without fumbling with CDs. It also makes household chores that much more bearable. I spent Saturday gardening, basking in the sun while listening to Piper's memoir.
What are you reading this week? Ever try an audio book?